What's Coming Up: Surviving a Bad Economy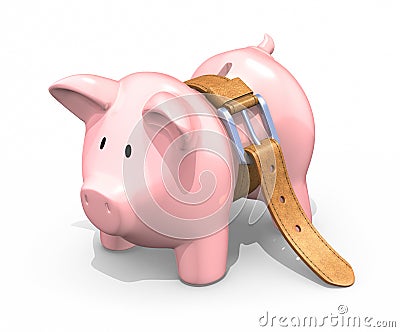 I've been thinking a lot about what I can do to help more people through this blog and our youtbe channel. So many people are struggling right now both financially and emotionally (usually closely linked) due to the state of the economy around the world. It was recently reported that 1 in 4 Americans are not working now, and there is a variety of reasons for this, but none of them change the fact that families are continuing to have a rough go at it. I have a lot of experience in "making it work" and so I am creating a series of videos and blog posts on what families can do to make it work even with the smallest of incomes. I will be posting them all up here for anyone who is interested. My hope is that this might help some people and make life for them a little easier and less stressful.
People always seem to assume that because I have triplets that must mean I have plenty of money. Personally I think they watch way too much reality tv (other multiple shows like Kate plus 8). The fact is I don't. My husband and I are both educated. He is a web-designer/ Linux administer and has been in his field for almost 15 years now. Before the triplets were born I was an ICU RN/ Nurse Educator/ Researcher. The thing is though, we made decisions a long time ago about what was important to us, money or family. We could chose to work 40-60+ hours a week, make a lot of money, and not have that particular stress, but the result would be a very limited and stressful family life. This is true for us, because we have done it both ways and see the upside and downside of both. The other factor for us was extended family (grandparents and such). All of my husband's family has lived in the same area their whole lives, and unfortunately there is not a good job market for my husband's skills in the area. So when the triplet's were born we made a choice to settle here to be close.
We did leave for about 8 months on a cross country RV trip, but when we came back it was obvious this is where we needed to be. The triplets really missed the grandparents and their older sister, as did we. So we bought a house, fixed it up, and are making it work. I don't work anymore due to being a full-time mom and my heart condition (IST), so we live solely off my husband's income which is small in this area.
It gets stressful at times, even to the point where we briefly question our decision, but in the end we know it is the right one for us. I have become an expert over the years as to how to make it all stretch and work for our family. We don't use any type of government assistance even though our income level would allow it. We don't look down at anyone who does, so please don't take that the wrong way. It's just that we find our own ways to make everything work, and neither of us are big fans of the government in general, although that is a whole other can of worms.
I am going to go through topics: like feeding a large family on a super small budget, things to always have on hand, energy saving ideas, and general household saving tips. I will also be getting into holistic medicine and natural remedies, gardening ideas in small spaces, fun ideas for family outings (free/ super cheap), and more as we go.
I encourage you to look/ listen to all of it, and just implement what works for you. You may like an idea I spout off but you think of a better way to do it. That's awesome! Share it with others. That's the whole point after all, helping each other however we can to get through. In turn you may also think one of my ideas is just batty. Again that's perfectly fine. All of our situations are different, all of our families are different, and what is important to us is different. That's what makes the world such a wonderful place. There is so much information out there to look at and pull from. Open your mind and dive in!
With all that being said, I will also be touching on a lot of other topics as well not associated with economics. Education, health care issues, politics (in the world sense), raising multiples, stress reduction, and various other topics. Those won't be a part of this "series" but they will be a part of this blog for anyone who is new here.
If you have ideas for topics you would like me to cover or even individual help with something specific to your situation, feel free to email me or comment below. I will do my best to get back to you as quickly as possible or cover your request.